Sixth Steering committee meeting: Stakeholders and European Union satisfied with the implementation efforts of WACOMP-Ghana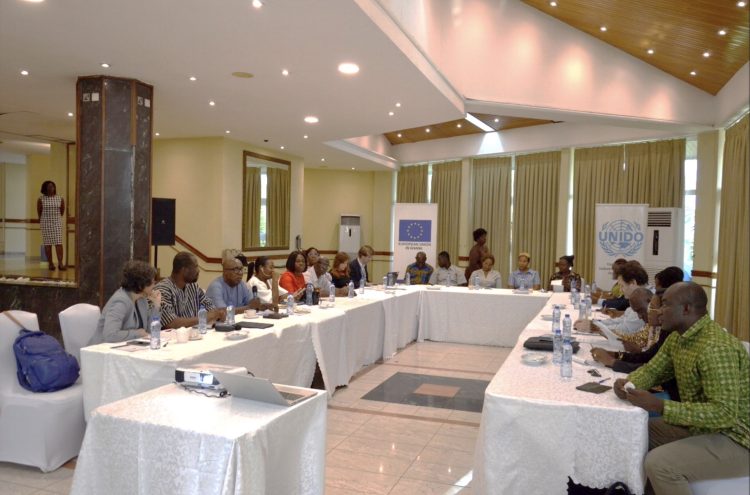 On December 6, 2022, WACOMP-Ghana held its sixth Steering Committee Meeting to review the project's progress and provide recommendations for further implementation.
Representatives from various government ministries and agencies, including the Ministry of Trade and Industry (MoTI), Ministry of Finance, European Union, Food and Drugs Authority (FDA), Ghana Standards Authority (GSA), Ghana Export Promotion Authority (GEPA), Association of Ghana Industries (AGI), and One District and One Factory (1D1F) Secretariat, among others, attended the meeting. They discussed the project outcomes and future interventions for the final year of implementation.
Madam Mercy Ashong, representing the Ministry of Finance, provided an update on the regional Steering Committee Meeting with ECOWAS, where WACOMP-Ghana was praised for its exceptional performance and considered a benchmark for other WACOMP implementing countries. She expressed pride in the project's implementation efforts and expressed gratitude to the team for their work.
Mr. Jeppe Skytte Hansen, Programme Officer of the European Union, also commended the project implementation team and expressed satisfaction with their efforts.
Mr. Patrick Yaw Nimo, Chief Director of the Ministry of Trade and Industry (MoTI) and the chairperson of the Steering Committee, expressed his admiration for the project's sustainability plan in Ghana. He commended the team for ensuring that the project's success serves as a foundational infrastructure for promoting and achieving industrial success in Ghana.
The meeting provided an opportunity for stakeholders to assess the project's progress, acknowledge its achievements, and discuss future plans to ensure the project's successful completion and long-term impact in Ghana's industrial development.