WACOMP WEEKLY: The week in review
WACOMP holds Regional Meeting on Textile and Garments Value Chains
Earlier this week, on the 29th of September 2020, WACOMP held a Virtual Regional Meeting on Textile and Garments Value Chains with officials of the ECOWAS, UEMOA, European Union, our technical implementing partners namely  United Nations Industrial Development Organization (UNIDO) & International Trade Centre (ITC) and key stakeholders in the Textile and Garment Industry across West Africa. In total, the meeting had a high attendance rate.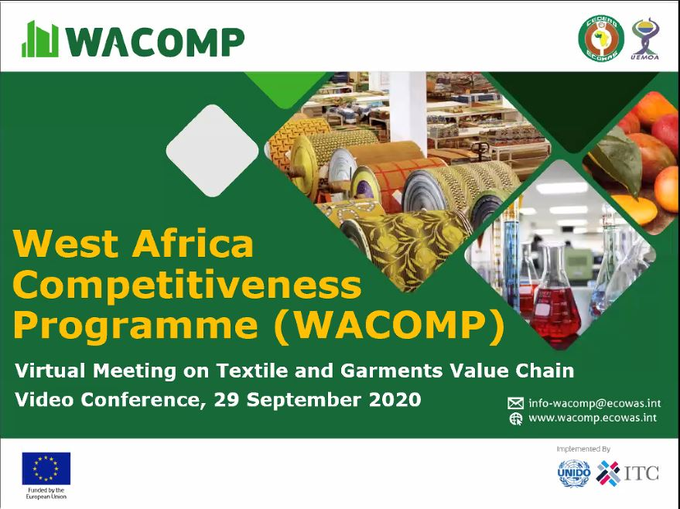 ITC presented their experience in working with the value chain of the Textile & Garments Industry in the region, coupled with the challenges/opportunities and upcoming actions.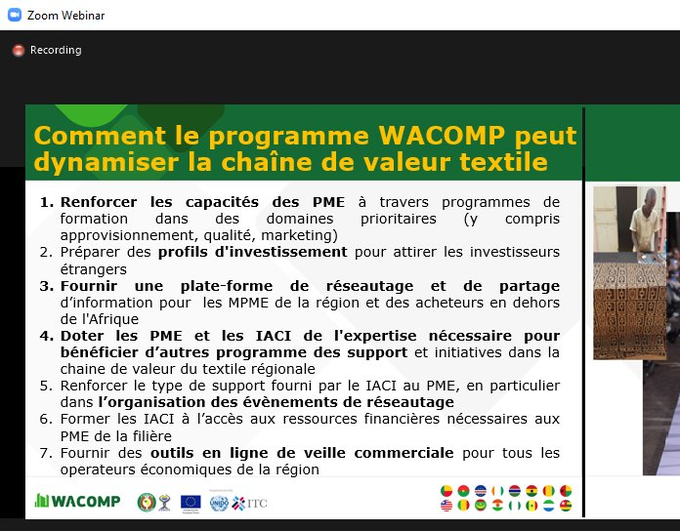 Also, UNIDO presented the results of a study related to Quality Infrastructure on the targeted value chain, and in particular, the process for identifying the laboratories likely to be involved, certification bodies for the certification of products and needs of equipment along the value chain. In addition, they presented their approach aiming at reinforcing the textile and garments industry.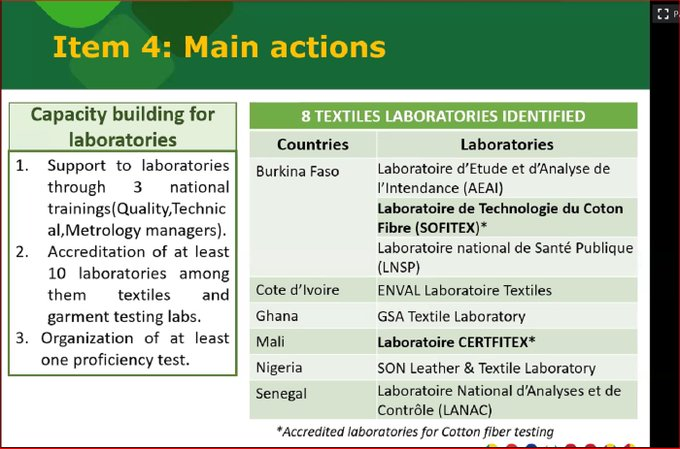 WACOMP Ghana organizes branding & E-marketing training for SMEs
On the National Level, WACOMP Ghana organized a branding, marketing training for SMEs in Cosmetics, especially  Shea butter. The training programme which brought together about 40 entrepreneurs in the cosmetic production sector was aimed at increasing their competitiveness on the global market.
This event was organised by in partnership with Global Shea Alliance in Accra, Ghana.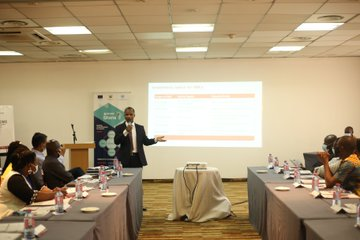 As part of the event, a Business to Business forum was held to interact with trade attachés from export markets.
On the 1st of October, 2020, WACOMP Ghana organized a virtual session that highlighted best-fit techniques to meet E-marketing needs for selected value-chains. A poll conducted at the event showed that 75% of the SMEs reach buyers online & 63% have paid for an advertisement in the past.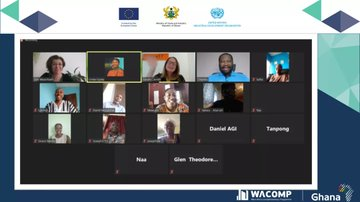 The Course Instructor, who is an International E-commerce Expert from UNIDO  revealed that an SEO analysis done recently showed that people searched online for the keyword "AfricanBlackSoap" 23, 000 times monthly in the U.S  and 2, 800 in Britain.
UNIDO evaluates of SMEs for the implementing of ISO 9001 and ISO 22000.
In Sierra Leone, Following the awareness-raising webinars of the previous weeks, UNIDO started the technical evaluation of SMEs for the implementing of #ISO 9001 and ISO 22000.
More than 50 SMEs applied for their products to be evaluated. Indeed, these two globally recognised standards can significantly improve businesses and inspire customer confidence.